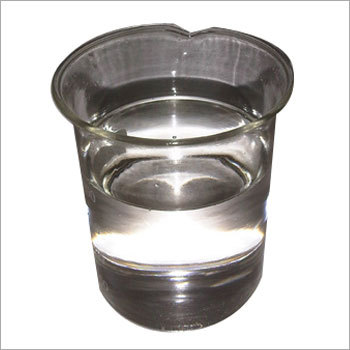 Product Description
Leveraging on our in-depth industry knowledge, we are persistently manufacturing, supplying and exporting Liquid Paraffin BP. Subjected to polycyclic aromatic hydrocarbon test and other quality checks, these products are prepared as per the international quality standards. Being a bacteriostatic, our products are ideally used for various applications in cosmetic and pharmaceutical industries. Widely appreciated as a lubricating agents, Liquid Paraffin BP is also used in formulating different creams and lotions.
Striking features:
Soluble in chloroform and ether
Colorless
Odorless
Accurate composition

Other details:
APPLICATION: We provide different levels of viscosity which permit a wide range of use in:
Baby / bath oils

Lotions

Suntans / sunscreens

Antibiotics

Tissues

Base material for ointments, skin creams, hair preparations, massage oils, laxatives, lipsticks

F

ood grade plant spray oils
Liquid Paraffins / Mineral oils are used in the Pharmaceutical / food industry for the lubrication purpose of:
Medical instruments

Filling / packaging machines in the food industry

Compressor cylinder in the beverage industry
TYPICAL PROPERTIES:
CHARACTERS:
Sr. no.

Characteristic

Specification

Liquid Paraffin BP

Light Liquid Paraffin BP

1

Appearance

Water white

Water white

2

Solubility

Complies

Complies
IDENTIFICATION:
Ref. alphabet

Identification

Specification

Liquid Paraffin BP

Light Liquid Paraffin BP

B




Complies

Complies

C

Dynamic Viscosity at 20oC, mPa.s

110 - 230

25 - 80
TESTS:
Sr. no.

Test

Specification

Liquid Paraffin BP

Light Liquid Paraffin BP

1

Acidity or alkalinity

Complies

Complies

2

Relative density at 20oC

0.827 - 0.890

0.810 - 0.875

3

Polycyclic aromatic hydrocarbons

Complies

Complies

4

Readily carbonisable substances

Complies

Complies

5

Solid Paraffins

Complies

Complies

6

Kinematic Viscosity at 40oC, cst *

60 - 85

12 - 30
Testing carried out as per British Pharmacopoeia.
This product complies as per ICH Q3C (R4) guidelines for Residual solvents.
* - Kinematic Viscosity can be adjusted as per customer requirement.
Packing: 210 Litres M.S. / HMHDPE. Barrels / Tanker Loads.
Contact Us
Unit no. 1 'Riddhi Siddhi' Corporate Park, Sion Trombay Road, Chembur, Mumbai, Maharashtra, 400071, India
Phone :+918068214495